Featuring: Kenneth Woods(Conductor ESO) and April Frederick discuss "Visions of Childhood" and Richard Strauss's Four Last Songs.
Daniel Johnson introduces "Passion Of The Heart"
Livia Teodorescu-Ciocănea tells us all about her music, in particular "Le Rouge et Le Noir", a three act ballet based on the book of the same name by Stenhald (1783-1842), which had been made into a film(1954).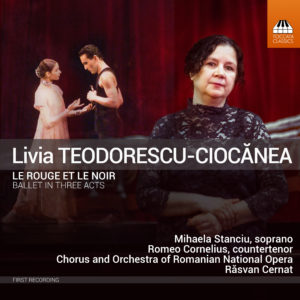 And we hear a new single from David Le Page and the OOTS (Sleep Walk), taken from the forthcoming album Vivaldi Sleep..
Sunday 7th February 2021…9-11pm 1st broadcast. Repeats Tuesday and Thursday.
Available on Listen Again (7 days) and on Mixcloud.. (for a while longer!!)